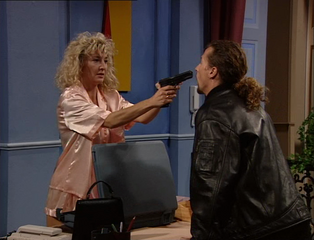 Dit is het appartement waar Marie-Rose intrekt na haar scheiding met Guido. Dit appartement bevond zich boven het toenmalig modehuis van Marie-Rose: Maison Marie-Rose.
Het appartement werd in brand gestoken door Rita Van den Bossche toen Rita dronken was. Ze wou zich wreken op Marie-Rose omdat ze elkaar al jarenlang niet konden uitstaan. 
Guido was op tijd ter plaatste en hij kon Marie-Rose redden uit de brand.
Eindbewoners
Ad blocker interference detected!
Wikia is a free-to-use site that makes money from advertising. We have a modified experience for viewers using ad blockers

Wikia is not accessible if you've made further modifications. Remove the custom ad blocker rule(s) and the page will load as expected.