In het 7de seizoen steekt Didier de kantoren van het FAIC in brand met de bedoeling Guido te vermoorden.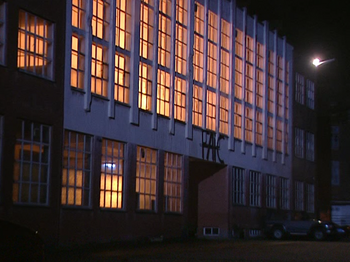 Inhoud
Didier De Kunst is opgepakt voor de moord op Claire De Ruyter en poging tot moord op Guido Van den Bossche. Niet veel later kan hij samen met een kompaan ontsnappen uit de gevangenis. Voordat hij naar het buitenland vlucht, besluit hij een laatste slag te slaan en de kantoren van het FAIC, de zusterfirma van VDB Electronics waarover hij ooit de leiding had, in brand te steken. Op dat moment is Guido samen met zijn dochter Veronique in het gebouw aanwezig.
De verlamde Guido slaagt er in zijn dochter te redden uit de brand. Ondertussen komt de brandweer toe, net zoals Henk en Bart. Guido en Veronique worden uit de gebouwen gehaald door de brandweer. De verwoesting van de gebouwen is een zoveelste zware tegenslag voor de familie Van den Bossche, maar zal hen er niet van weerhouden het FAIC weer herop te starten.
Galerij
Ad blocker interference detected!
Wikia is a free-to-use site that makes money from advertising. We have a modified experience for viewers using ad blockers

Wikia is not accessible if you've made further modifications. Remove the custom ad blocker rule(s) and the page will load as expected.