Algemene Informatie
De begrafenis van Peter Van den Bossche vindt plaats tijdens het vijfde seizoen. Hij wordt vermoord teruggevonden in Cuba.
Inhoud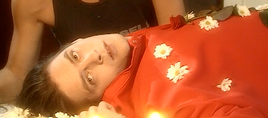 In de seizoensfinale van seizoen 4 is Peter Van den Bossche samen met zijn vriendin Willeke De Vries volledig in de ban van de sekte van Salomon. In de seizoensfinale wordt het dode lichaam van Willeke al gevonden, maar Peter blijkt spoorloos te zijn.
In seizoen 5 vindt Henk samen met Willy, Jean-Pierre en Picasso het dode lichaam van Peter in Cuba. Het lichaam van Peter wordt naar België gerepatrieerd om hem te begraven. De dood van Peter is een schok voor de hele familie. De volledige familie is dan ook aanwezig op de begrafenis. Met uitzondering van Veronique Van den Bossche , die het niet nodig vond om voor de begrafenis van haar eigen broer uit Italië terug te keren. 
Marie-Rose De Putter die een relatie heeft met Hugo Beckers is volledig aangeslagen en heel haar wereld lijkt te vergaan. Ook Guido Van Den Bossche heeft het heel moeilijk met de dood van zijn zoon. Hij wordt gesteund door Claire De Ruyter tijdens de begrafenis. Guido wordt door Marie-Rose verantwoordelijk gesteld voor de dood van Peter.
Trivia
Foto's
Ad blocker interference detected!
Wikia is a free-to-use site that makes money from advertising. We have a modified experience for viewers using ad blockers

Wikia is not accessible if you've made further modifications. Remove the custom ad blocker rule(s) and the page will load as expected.