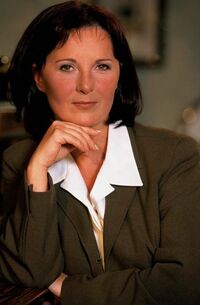 Hermine Selleslagh
(16 mei 1970) is een actrice bekend als
Nele Van Winckel
in Familie. Selleslagh speelde van 1994 tot 2003 de hoofdrol van Nele, de tweede echtgenote van
Jan Van den Bossche
en moeder van
Leen Van den Bossche
en
Maarten Van den Bossche
. Dit was haar eerste en grootste televisierol. In 2000 deed ze een cameo in de clip Yippee Yippee van de Belgische meidengroep K3. In 2005 had ze nog een eenmalige gastrol in Verschoten & Zoon en nadien stapte ze in de bedrijfswereld. In 2014 maakte de ex-actrice haar opwachting in het spelprogramma Blokken op één.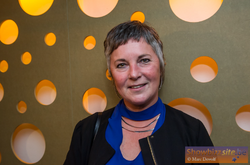 (Hermine eind 2016 met de viering van 25 jaar Familie)
Ad blocker interference detected!
Wikia is a free-to-use site that makes money from advertising. We have a modified experience for viewers using ad blockers

Wikia is not accessible if you've made further modifications. Remove the custom ad blocker rule(s) and the page will load as expected.