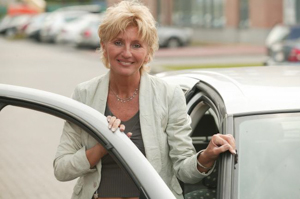 Algemene Informatie
Aan het einde van Reeks 14 wordt duidelijk dat Marie-Rose nog leeft. Tijdens het 7de seizoen zagen we hoe de helikopter van Marie-Rose en Hugo Beckers neerstortte. Hugo overleefde dit ongeval niet maar Marie-Rose werd gered.
Inhoud
Marie-Rose De Putter leeft! Marie-Rose heeft de vliegtuigcrash van 1998 overleefd. Ze leeft al enkel jaren op Gran Canaria. Daar leeft ze als Catherine de La Mer. Ze is verliefd geworden op een kunstenaar, Christophe Mouret. Sinds de crash heeft ze haar geheugen verloren en herinnert ze zich niets meer van haar leven in België en haar familie. 
Als in 2005 Cédric Van de Caveye vermist is, leest Marie-Rose het artikel in de Vlaamse krant. Ze krijgt flashbacks van Guido, Peter en Veronique. Wanneer ze besluit om met Cristophe haar familie te gaan opzoeken in België, komt ze Veronique tegen bij de kantoren van Van den Bossche. Toch keert ze terug naar Gran Canaria omdat ze bang is om haar familie opnieuw te contacteren.
Wanneer ze terugkeert naar Gran Canaria reizen Veronique en Peter haar achterna, Veronique wil namelijk haar broer ervan overtuigen dat hun moeder nog leeft. Marie-Rose besluit om definitief terug te keren naar België wanneer ze haar beide kinderen ziet. In België krijgt ze haar geheugen beetje bij beetje terug.
Ad blocker interference detected!
Wikia is a free-to-use site that makes money from advertising. We have a modified experience for viewers using ad blockers

Wikia is not accessible if you've made further modifications. Remove the custom ad blocker rule(s) and the page will load as expected.