Seizoen 4 - 5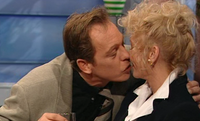 Tijdens het vierde seizoen maakt Hugo Beckers zijn intrede als zakenman die met Marie-Rose De Putter wil samenwerken. Marie-Rose zoekt een nieuwe zakenpartner voor haar modellenbureau Illusions na de dood van Jean-Michel. Hugo heeft duidelijk een oogje op Marie-Rose en vraagt haar tijdens hun eerste ontmoeting al ten huwelijk. Marie-Rose vindt de charmes van Hugo aantrekkelijk, en de twee worden een koppel.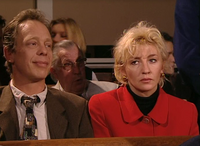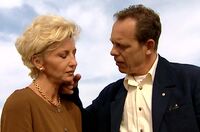 Hugo steunt vervolgens zijn vriendin tijdens enkele moeilijke periodes. Wanneer
Rita Van den Bossche
het appartement van Marie-Rose in brand steekt, waakt Hugo aan haar ziektebed. Ook tijdens de begrafenis van
Peter Van den Bossche
wijkt Hugo niet van haar zijde. Aan hun liefdesgeluk komt een einde omdat Hugo flirt met een zekere Kaat. Marie-Rose komt dit te weten en is ervan overtuigd dat Hugo haar alleen maar gebruikte om zaken te doen. Ze maakt een einde aan hun relatie.
Seizoen 7
Hugo heeft nadien jarenlang een relatie met Veronique, de dochter van Marie-Rose, maar blijft altijd gevoelens voor Marie-Rose hebben. Hij breekt met Veronique en zoekt Marie-Rose terug op. Ze willen samen aan een nieuw leven beginnen en vertrekken naar het buitenland. Tijdens een helikoptervlucht, gaat er iets mis en storten de twee in zee. Het lichaam van Hugo werd gevonden en begraven in Gran Canaria. Marie-Rose overleefde de aanslag, maar had geheugenverlies en woonde jarenlang in Gran Canaria als 'Cathérine De La Mer'. 
Ad blocker interference detected!
Wikia is a free-to-use site that makes money from advertising. We have a modified experience for viewers using ad blockers

Wikia is not accessible if you've made further modifications. Remove the custom ad blocker rule(s) and the page will load as expected.