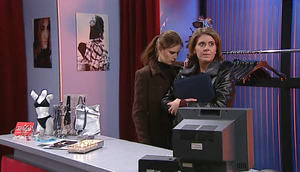 Tophit is een kledingzaak die Trudy Tack de Rixart de Waremme en Sarah De Kunst samen openen. Na verloop van tijd komt ook Koen Lamoen voor hen werken. Nadat ze haar vriendin Trudy betrapt tijdens een slippertje met Koen, trekt Sarah zich terug uit de zaak. De winkel wordt uiteindelijk opgedoekt.
Ad blocker interference detected!
Wikia is a free-to-use site that makes money from advertising. We have a modified experience for viewers using ad blockers

Wikia is not accessible if you've made further modifications. Remove the custom ad blocker rule(s) and the page will load as expected.