Tijdens het 12de seizoen wordt Trudy ontvoerd.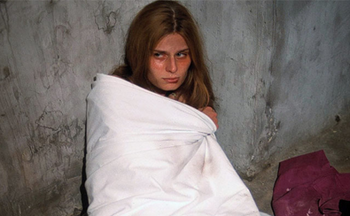 Inhoud
Xavier Latour laat Trudy in opdracht ontvoeren, in ruil voor de aandelen van Sarah De Kunst bij Van den Bossche Electronics. Peter gaat tot het uiterste om zijn vriendin Trudy te redden. In de seizoensfinale van seizoen 12 saboteert Xavier een vliegtuigje waar Sarah, Thomas en Trudy instappen. Het vliegtuig stort neer en enkel Trudy overleeft de crash. Sarah en Thomas zijn op slag dood. Trudy wordt teruggevonden aan een vijver door een koppel.
Foto's
Ad blocker interference detected!
Wikia is a free-to-use site that makes money from advertising. We have a modified experience for viewers using ad blockers

Wikia is not accessible if you've made further modifications. Remove the custom ad blocker rule(s) and the page will load as expected.