Seizoen 5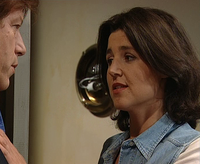 Carine
komt voor het eerst in beeld als de huishoudster van pastoor
Walter Dierckx
. De twee worden verliefd op elkaar en Walter wordt gedwongen te kiezen tussen de kerk en de liefde. Hij lijkt voor Carine te willen gaan, maar uiteindelijk maakt zij die keuze onnodig door zelf op te stappen. 
Seizoen 11 - 12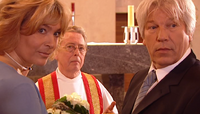 Jaren later duikt Carine weer op. Ze blijkt in de prostitutie te zijn verzeild geraakt en probeert terug contact met Walter te zoeken omdat ze haar leven terug op het juiste spoor wil krijgen. Oude gevoelens komen terug naar boven, en deze keer kiest Walter resoluut voor Carine. Ze trouwen met elkaar en Walter breekt definitief met de kerk.
Na verloop van tijd ontdekt Carine dat ze seropositief is en Walter heeft besmet. Ze wordt al snel terminaal ziek en onthult dat zij en Walter een tienerzoon hebben, Kobe, die in een buitenlandse katholieke missiepost werkt. Walter slaagt erin om Kobe net op tijd op te sporen en naar het sterfbed van zijn moeder te brengen. Niet veel later sterft Carine en enkele jaren later sterft ook Walter aan AIDS.
Ad blocker interference detected!
Wikia is a free-to-use site that makes money from advertising. We have a modified experience for viewers using ad blockers

Wikia is not accessible if you've made further modifications. Remove the custom ad blocker rule(s) and the page will load as expected.