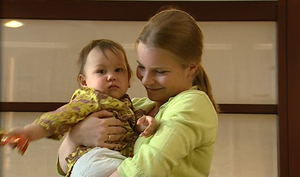 Yu-Lin Van den Bossche
is de adoptiedochter van
Bert Van den Bossche
en
Tinne Huysmans
. Het personage is te zien in seizoen 12 en 13.
Verhaallijnen
Bert en Tinne willen graag samen een kindje, maar dit is niet mogelijk want Bert is onvruchtbaar. Dus besluiten ze een kindje te adopteren. Het ideale adoptiekind vinden ze in de Chinese Yu-Lin. Zij is echter de troonopvolgster, en de Chinese dynastie is haar al aan het klaarstomen voor de troon. Toch komt zij naar Belgie.
Op een dag wil China het meisje tegen betaling terug laten halen. Bert en Tinne zien dit echter niet zitten. Niet veel later is Yu-Lin spoorloos verdwenen. Bert en Tine zoeken overal, maar kunnen haar nergens vinden. Tinne reist halsoverkop naar China in de hoop haar daar terug te vinden. Ook Bert reist Tinne achterna. Tinne vindt haar uiteindelijk toch terug en zij en Bert blijven in China. Twee jaar later besluit Bert terug naar huis te komen. Tinne en Yu-Lin blijven in China wonen.
Ad blocker interference detected!
Wikia is a free-to-use site that makes money from advertising. We have a modified experience for viewers using ad blockers

Wikia is not accessible if you've made further modifications. Remove the custom ad blocker rule(s) and the page will load as expected.